Superior Rental Services Website
SuperiorRentalServices.com
Project Description
SuperiorRentalService.com provides services to landlords, including move-in/out and background checks. We also created a website for RentalHouseFinder.com as part of this website design.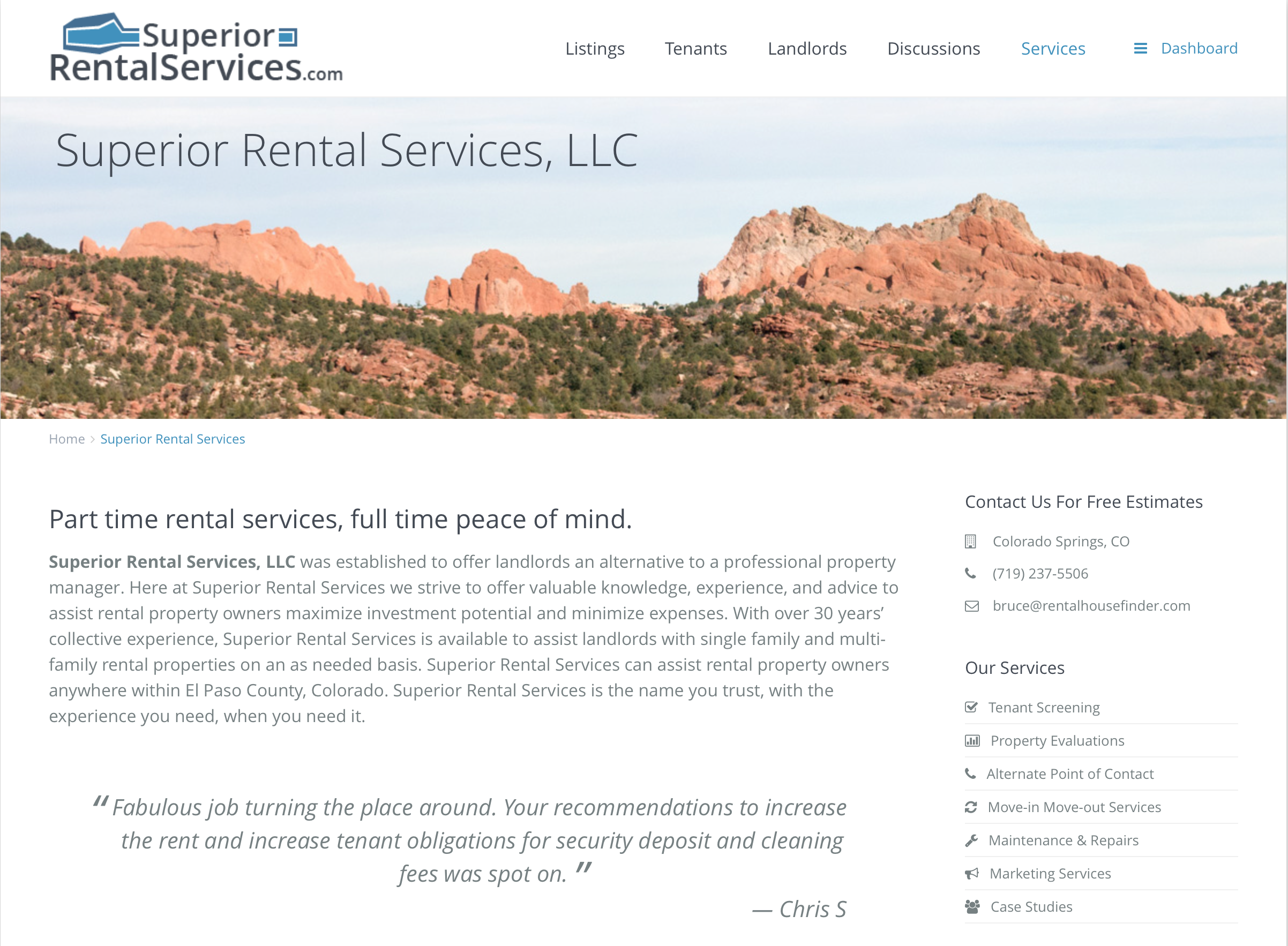 Project Details
Client Superior Rental Services, LLC
Date January 2017
Skills Branding, Web Design, Programming
View SuperiorRentalServices.com
Logo Design
We designed the logo to match our clients other website, but for a different demographic.
Business Card Design
We designed and had printed our clients business cards.